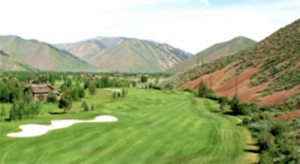 Idaho GCSA Fall Meeting, October 5-6, 2015. The Valley Club, Hailey, Idaho. We have built a great conference!
Our "don't miss" program includes an innovative superintendent, known for conducting in-house research – Dan Dinelli,CGCS at North Shore Country Club in Glenview, Ill..
Also joining us will be Doug Karcher, Ph.D., University of Arkansas. His involvement in the turf industry is impressive,as well as interesting, which includes a US Patent as an inventor for determining plant nitrogen levels from digital images. Karcher is a founding board member of the European Institute for Turfgrass Science, an organization dedicated to providing research-based recommendations to the European Turfgrass Industry, and also serves on the review board of the Turfgrass Water Conservation Alliance, whose mission is to reduce the water needs of the managed landscape while preserving its functional quality.
Check out the rest of the informative speakers on the meeting agenda, and registration options by clicking here.
Enjoy beautiful Hailey, nested in the Sun Valley region, and recently named in the 2014 Livability.com poll as one of America's 10 Best Small Towns!